A Note on "Multi-Vocal" Works
These are the first of an experimental type of artwork I'm calling "multi-vocal" paintings, or paintings created by many different people. Using a laser-cutter, I cut wooden tiles into repeating geometric patterns. Each participant paints on one of these tiles, following a specific set of visual constraints. The finished pieces fit together to form a seamless whole.
This type of painting celebrates a diversity of perspectives, and resists the notion that plurality might become consolidated into a singular view. Each multi-vocal artwork is a visible disruption of the Western world's emphasis on the isolated individual, which I've come to see less as a sign of freedom than a symptom of colonization.
These works were greatly influenced by the beautiful poetic inquiries of
M. NourbeSe Philip
and
Yanara Friedland

.


A Living Machine
2022
84 x 84 inches
acrylic on individual laser-cut tiles


Artists: Favour, Tae, Hillary, Alise, Ajith, Chloe, Lucas, Jae'dyn, Leah, Terrence, Destiny, Lucas, Tanner, Alyssa, Bailey, Dominic, Jeremiah, Genna, Talon, Layveontay, Morgyn, Hailey, Lakiya, Elena, Angel, Stokley, Elliott, Audra, Riley, Farasat, Samantha, Miranda, Carlayjia, Aiden, Briana, Ben, James, Nakiya, Katrina, Mars, Ti'Aisha, Christian, Ashanti, Rachael, Rahsaan, Mitchell, Shawn, Amosa, Serena, D'Shonda, Jarel, Zylin, Adrian, Ben, Tyree, Davii, Mallory, J.R., Harper, Jude, Levin, Jackson, Sara, Elia, Arianna, Ben, Jason, Joie, Darryl, Camila, Joaquin, Julieta, Al, Robin, Rebecca, Scott, Anthony, Shaunda, Steven, Amanda, Craig, Pam, Dylan, Veronica, Kerri, Karen, Mel, Caitlyn, Yunjin, LeeAnne, Hannah, Grace, Theo, Lindsey, Evelyn, Harrison, Chloé, Mollie, Lindsey, Phoebe, Jackie, Jordan, Gina, Alice, Bee, Mike, George, Mary, Camelia Hanna, Eric, Leo, Katie, Maisie, Heather, Brian, David, Dianna, Arin, Andrea, Haley, Gabriel, Cailey, Lynn, Hannah, James, Ellinor, Laynie, Jet, Ellen, Camellia, Erin, Faramola, Melba, Natalie, Stacie, Patricia, Tia, Richard, Megan, Barbie, Allison, Abdul, Richard, Anmar, Khalid, Reagan, Tim, Boo, Clara, Alanah, Johnathan, Layla, Liam, Brooklyn, Maddox, Kim, Charlotte, Weston, Kevin, Aliza, Isaiah, Julius, Michael, Colton, Giselle, Isabel, Fay, Mohamed, Cas, Leah, Anna, Julie, Payton, Kailynn, Leo, Parma, Naweza, Cy, Sky, Nancy, Grace, Charlotte, Madison, Hannah, Qenli, Fredy, Savannah, Kyran, & Jermeon



A Living Machine was made possible by the True/False Film Festival



A Living Machine
(detail images)


















Clouds
2022
81 x 88 inches
acrylic on laser-cut panel






artists: D.H., D.P. A.J., D.B., A.A., A.R., E.G., C.B.G., L.D., S.H., M.R., A.Z., N.M., R.P., R.R.R., K.S., A.N., T.V., James, Elaine, Kathy, Mike, Steven, Adam, James, Yael, Kevin, Jessie, Marta, Everest, Ryan, Jefferson, Kyle, Becca, James, Zachary, Aliya, Aspen, Travis, Lina, Ariana, Ana, Minseo, Valentina, Max, Myomi, Sloan, Gwendolyn, Vivienne, Gavin, Samuel, Shiloh, Aaron, John, Odin, Ronelle, Lizbeth, Doyun, Rita, Brisley, Nathan, Mabel, Derek, Samantha, Jennifer, Zander, Abigail, Ryker, Annilyn, Madisann, Nathan, Ray, Riley, Zyania, Jerry, Aiden, Netanya, Elian, Deklan, Serenity, Cameron, Karlee, Treasure, Kelsy, Quincy, Holden, Cambria, Sean, Emely, Angel, Ernesto, Marley, Zoe, Josue, Tiana, Alex, Faraz, Adriana, Ava, Merilee, Louise, Rebecca, Mary, Lauren, Angela, Heather, Justin, J.B., Elise, Peter, Sean, Carrie, Sawyer, Benjamin, Xela, Parker, Matthew, Evan, Crew, Jordan, Adelaide, Jack, Bella, Remi, Royce, Emma, Jeminiah, Xavian, Porter, Aric, Jackson, Soren, Damian, Rhonan, Sam, Del, Andrew, L., Mollie, Xavier, Tony, Kailey, Ellis, Liam, Madlyn, Rick, Lorie, Dailys, Z., W., S., L., E., J., E., D., T., H., E., W, S., A., D., C., F., Mary, Cleo, Trudy, Diana, Doris, Jose, Terry, D.A., C.B., M.C., S.E., L.F., M.F., M.G., J.G., K.H., E.H., K.H., B.M., B.O., F.P., M.R., J.M., H.S., I.V., C.V., Isabella, Abel, Benson, Jovi, Travis, Rutuja, Hollie, Edyn, Lucy, Quinn, Malika, Marilu, Katty, Quinten, Avian, Elias, Taizlee, Connor, Salome, Charlie, Blake, Kime, Saphira, Rachel, Jackson, Nani, Jaxon, and David




Clouds was made possible by a generous grant from the Salt Lake City Arts Council and the National Endowment for the Arts.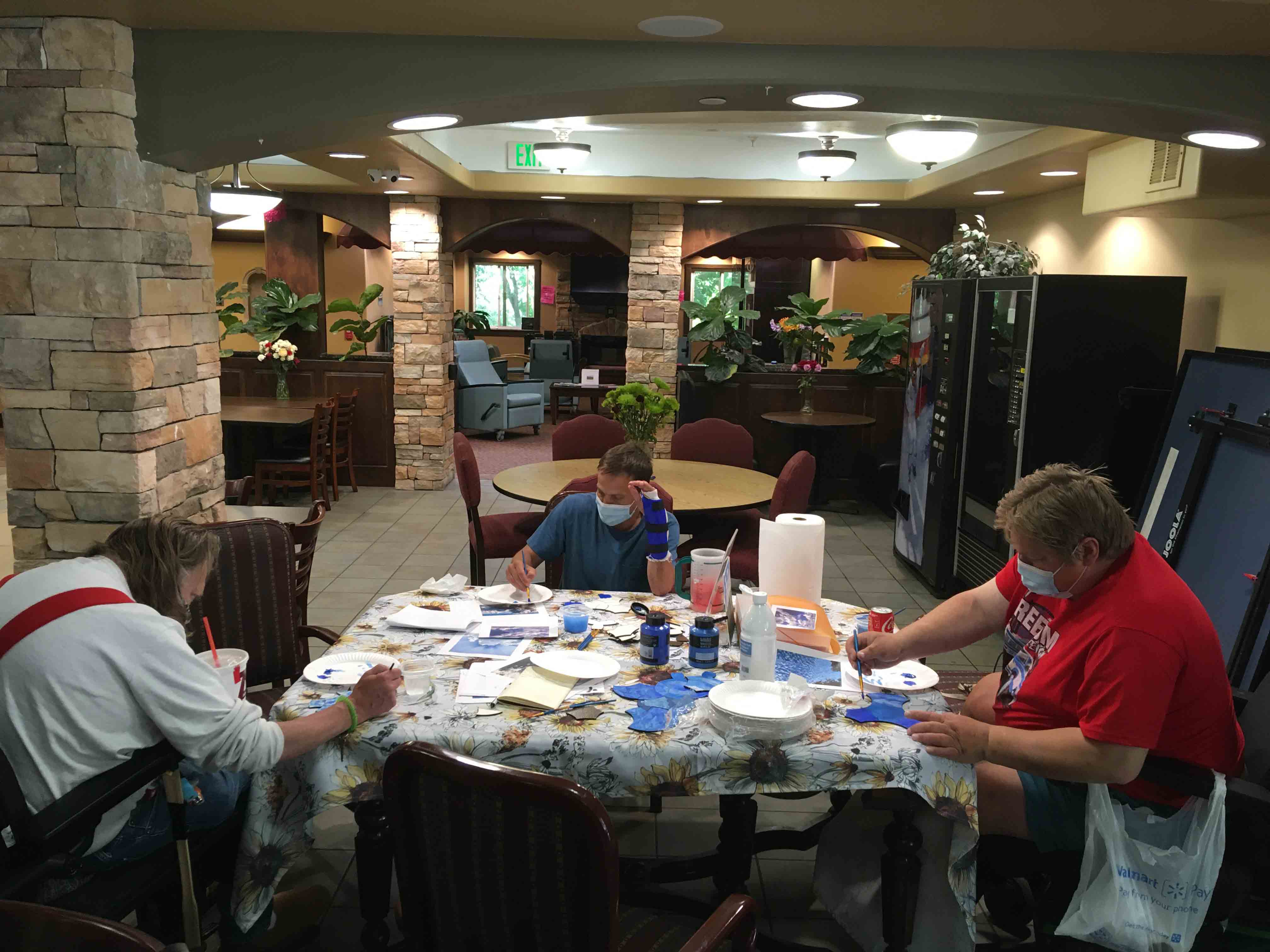 Clouds
(detail images)